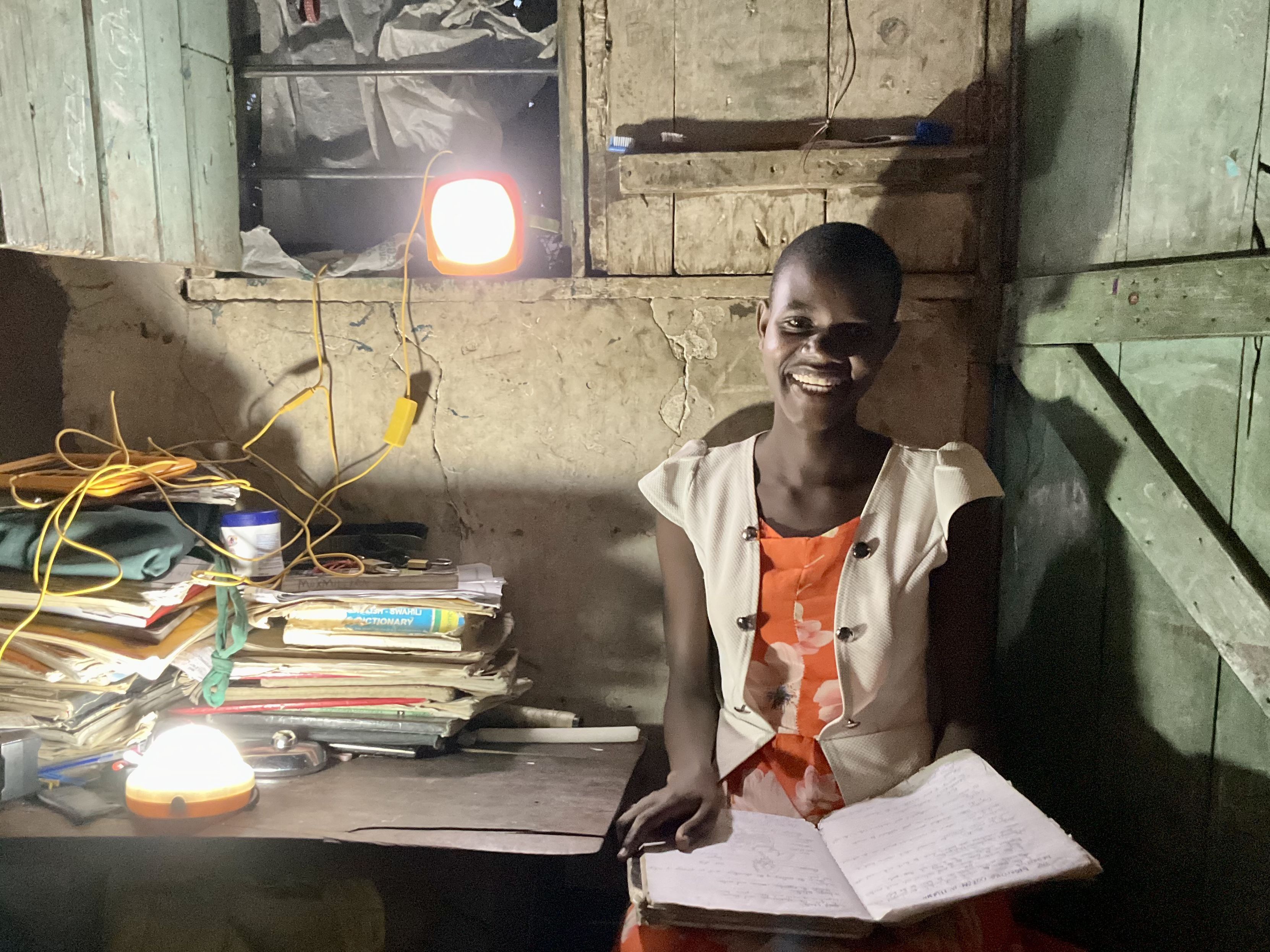 Donor support changes the lives of 200 children every year through access to healthcare and education. At Tumaini Tutor School we provide free tutored education, supplies, and even solar lamps!
Imagine never having electricity at home, like 90% of our students. It gets dark early. Studying by a dim candle or kerosene is difficult and dangerous. Learning does not have to stop when the sun sets or the wind blows out the flame. Students' solar lamps mean access to education.
We did a solar lamp campaign 3 years ago. The results have been terrific! National exam scores increased by 37%. Individual student class standings are up 20%. Completed homework increased by 35%, and most importantly, student smiles beam with pride and confidence.
"Our house is one room, so we sit close to study. It was a mess to share a candle between us. We are very happy to have a solar lamp. It was like a new beginning. Our family table is nice and bright with solar. We can all see well. We can study longer. Homework is done easily. We do not have to share a dim candle or breathe bad kerosene smoke that hurts the eyes. The solar is so clean - there is no soot or spilled fuel on notes. Thank you very much!" Evance Kamgisha, age 11.
Economic hardships have left many families unable to afford both food and light.
With your help, we can continue helping more students and families!