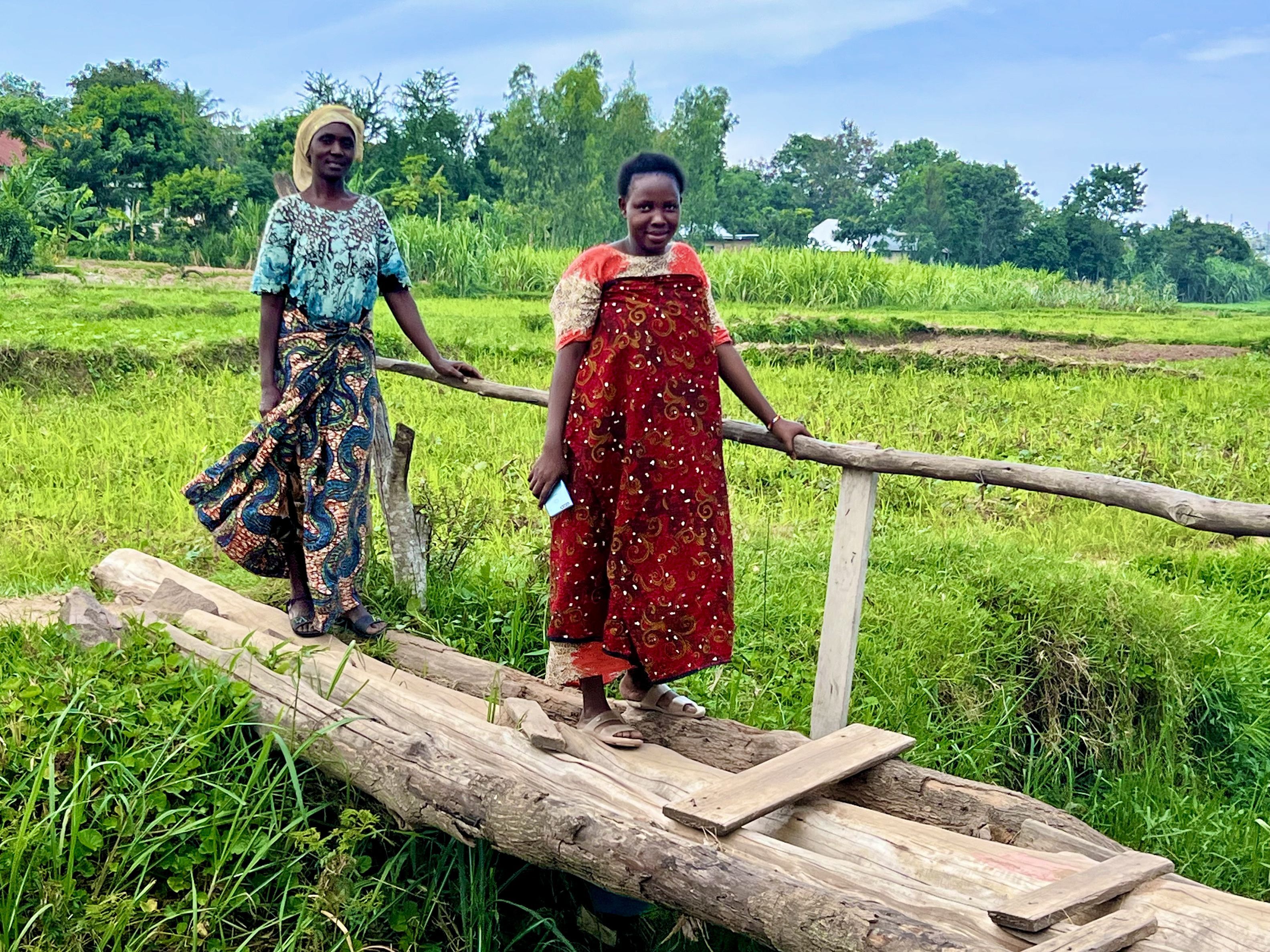 Walking a Road to Empowerment.
Step by step through donor support, women are gaining ground.  
"This is a dream we are living. Without this help, it would still be just a dream." Women Business Group Leaders.
Business groups remain diversified and flexible. Together the women cope with changing economics and climate. Their shared determination is felt in the air when you are with them.
"I like to walk our farm seeing from one field to the next. I give thanks for my farm and opportunity to support my family and feed others." Flora D, widowed mother of 2 children.
 Business Building Seminars - Gathering to Learn
Businesswomen gather monthly for sharing and seminars both active and rich with questions and answers in Tumaini Tutor's Warren Wing classroom.
Classes are lively with chicks, ducks, or anything they are concerned about in attendance. Lessons include business finance, cleanliness, and customer service. Guest lecturers provide training in poultry and agriculture. Speaker follow-ups include home visits and on-site reviews to help the women with specific goals and concerns.
"Seminar is like a key. Seminar makes what was hard easier to do. The more the seminar, the more the yield, and less the worry." Mama Subria, widowed guardian of 4 grandchildren.
 Celebration of Support as Farmers Get Goodies!
Previously, the women depended on carrying water buckets by hand or head from the lake and boreholes to their farms.
A second diesel-powered irrigation pump, generator, additional hosing, and more backpack fertilizer sprayers help to ease work and increase plot yields.
Their fields bring important nutrition to their families and community. The women doubled their plots from 1.5 to 3.5 acres over the past 2 years. Plots of local diet staples, maize and rice, have been increased to help buffer against market shortages and high costs caused by regional economics and drought.
YUM!! Fresh veggies from their fields: tomato, potato, onion, maize, spinach, and cucumber. Plus, street corn hot off the grill!
"I am an aged grandmother. The machines are a big help and enjoyable to use. I can not miss getting pain in my back and pain on my head when carrying the water."Elizabeth G, widowed guardian of 5 grandchildren.
Table Sieves Replace Hand/Wind Baskets, and Clean Grains Ready for Market.
New table sieves replace hand/wind sieving by basket. A table sieve can clean in 30 minutes what a hand/wind siever can accomplish in 3 hours ......(or 3 days if done by this author!).
"Our new sieve is faster and easier. It is raised off the ground. I don't have to bend over so my back does not hurt. My eyes are saved by lack of dusty wind across my face."Pili M., widowed guardian of 3 grandchildren.
 Our Fresh Fruit is Fabulous!
Fresh bananas, mangos, avocados, pineapples, cucumber, watermelon, oranges, and pears are sold in both day and night markets lit with their solar lights.
Additions of Refrigeration and Blender = Fresh Juice Sales Best Seller: Mango-Avocado Juice
"It is a new dawn. With refrigerator we don't have to worry fruit will go bad. Our blender makes perfect juice. Our business lessons make our juice the market favorite!"Christina M., widowed guardian of 4 grandchildren.