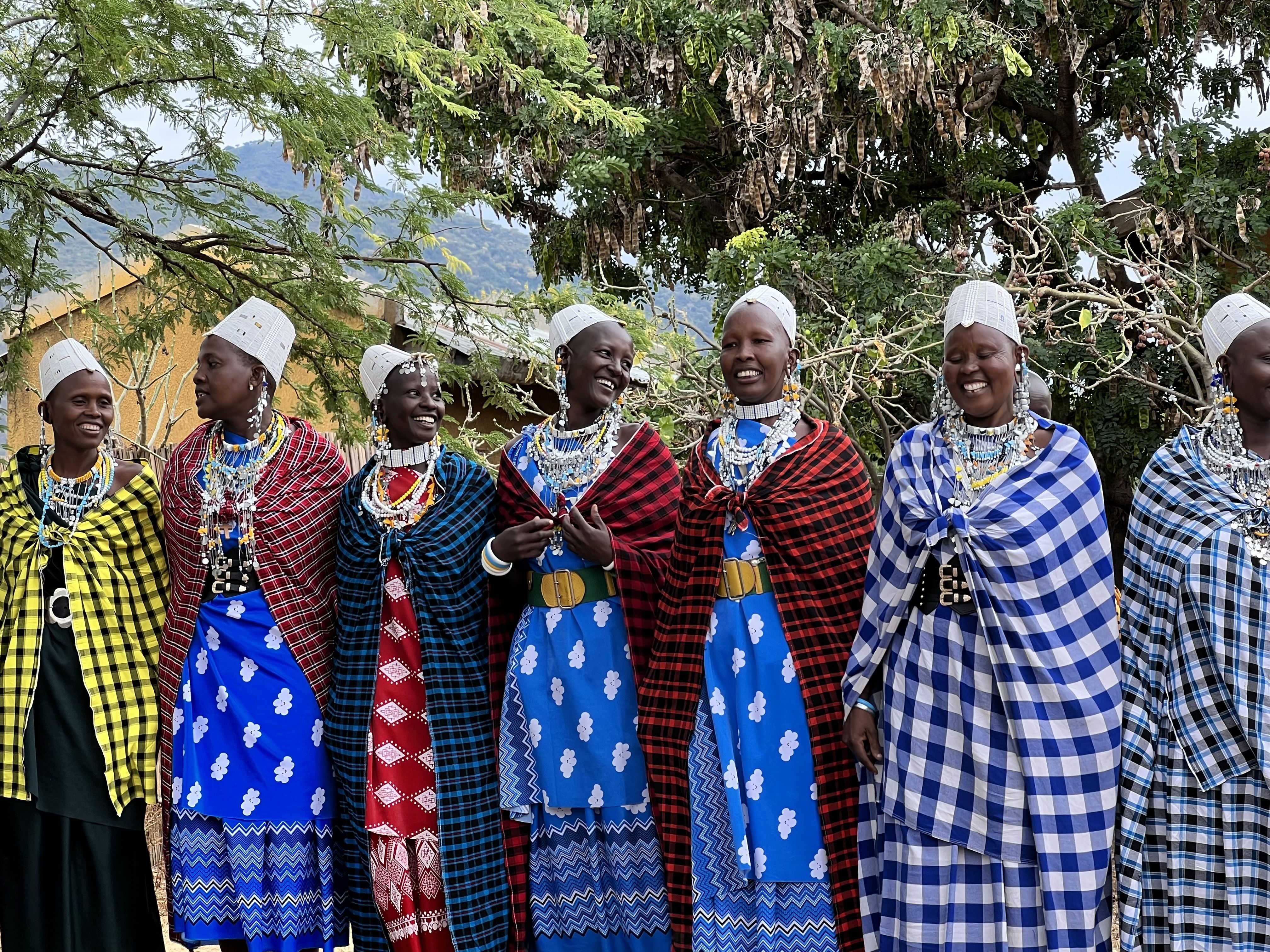 Health & Hope Volunteers to deliver care in the Maasai community. In June, our Healthcare team of 11 US volunteers will supplement and expand community healthcare by partnering with the Selela Medical Dispensary staff.
"Volunteering as a physician on this team provides an opportunity to contribute meaningful interventions in the lives of people who rarely have the opportunity to see a doctor". Valerie McWhorter, MD
Selela villagers lack access to prevention and treatment for vision and dental needs as well as PAP tests and HVP vaccines for cervical cancer. We will provide non-surgical medical care, vision correction, dental surgical and restorative care, cervical cancer screening, and preventative education in all areas.
Location: Selela, Tanzania
The main and sub-villages of Selela are home to over 9,000 Maasai living near Lake Manyara and between Arusha and the Ngorongoro Conservation Area. Languages are Maa and Swahili. The Maa language is only spoken, not written. Swahili and English are taught in schools. The culture is strongly patriarchal, sometimes polygamous. Men of the tribe typically decide on matters that affect the group. The local economy is that of a rural trading center including agriculture and pastoralism.
Local water sources will be tested for safety and community water treatment options provided. Selela means "clean water" in Maasai. Hopefully, that is the case!
 Local Volunteers who "Make it Happen"
Don: Builds us better machines. Don, a former Vietnam patrol boat gunner/radar tech and retired electrical engineer worked in his garage to ingeniously rebuild our equipment to switch to long-life batteries if the grid goes down, adding Dyson vacuum systems for amazing suction power! Now, Our dental department is now 100% mobile – no power, no problem. We can treat more patients more efficiently and comfortably. Commercial portable dental equipment is dependent on a power outlet and offers poor suction. Power and generators are often unreliable or unavailable.
"To me, it is critical to feel I am doing my part to support the "front line". God guides my training and abilities to be of greater benefit to others. By re-engineering the dental equipment I can provide improved care for more people in need."
The Tang Family: Amazing Volunteers. The Tangs pack our portable clinics, package patient medicines, and contribute to each monthly volunteer event.
"We love volunteering with Heath & Hope to help improve the lives of others. Volunteering keeps us grounded. We realize how fortunate we are and ways we can help those in need." Sofia, University Washington, age 21.
Peter: Chores for Charity. Peter donates his handyman services for the benefit of Heath & Hope programs.
"All my life I have had a full belly and a roof over my head. Through Health & Hope I feel good to be helping others who have not had the same opportunities. Chores for Charity is a fun way to help people in the local community who may not have the time, skill, or strength to do a chore. Their donations to Health & Hope support programs for widows, orphans and healthcare delivery."
Nanci: Sewing Mentor. Nanci teaches sewing skills to high school girls of the National Charity League, our philanthropic partner. The girls learn a new skill to participate in menstrual kit creation as well as packing.
"As a volunteer, I'm excited to see the younger volunteers learn to sew and get involved in helping other girls without menstrual resources. I see girls who volunteer locally get inspired to do more, teach others, and take on bigger roles."
Interested in Volunteering?
Click here: Ways to Get Involved
Read the entire Newsletter: Volunteers Make it Happen