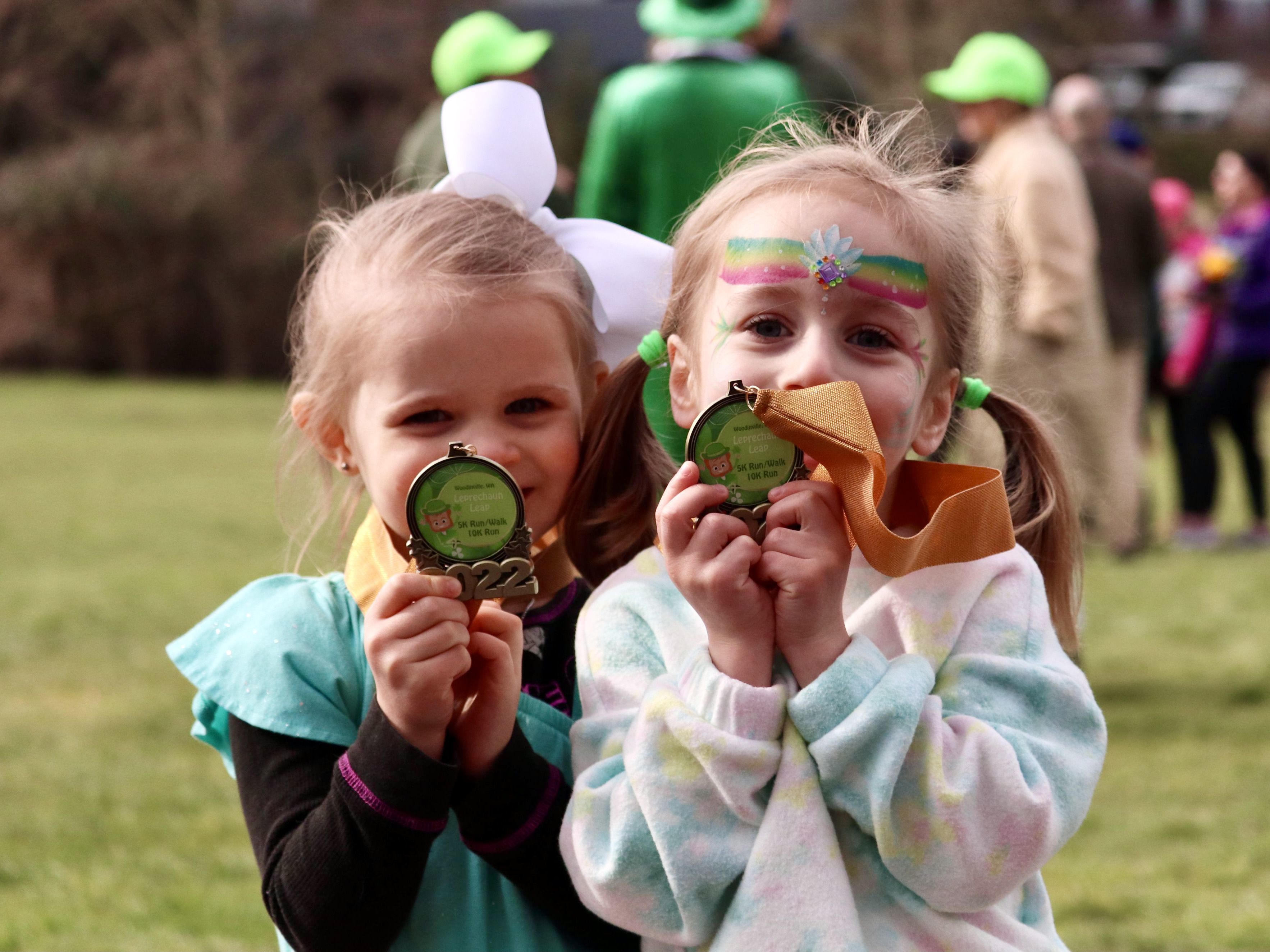 "Move with a Mission" our 5th Annual Leprechaun Leap 5Kwalk run /10Krun and Little Sprite Sprint raised $18,250 to benefit vulnerable women and children.
Health & Hope volunteers and local sponsors hosted 600 athletes ages 1-73 to participate with purpose.
Speedsters, walkers, toddlers, strollers, dogs, and even a running fiddler joined this annual celebration of family and community fitness and fun.
Awards were given for fast finishes, as well as best costumes, enthusiasm, and flair.
Sponsor support and participant registrations help mean the delivery of healthcare, education, and business opportunities to families in critical need. Participant donations of gifts of glasses, school shoes, months of meals, solar lamps, as well as health care delivery impact life in a grassroots and meaningful way.
Fitness community events can promote global health by:
Raising awareness for health and wellness issues faced by those in developing countries.
Encouraging physical activity to maintain good health by lowering the risk of obesity, type 2 diabetes, and cardiovascular disease.
Creating a sense of community bring people together who share a common interest in health and fitness.