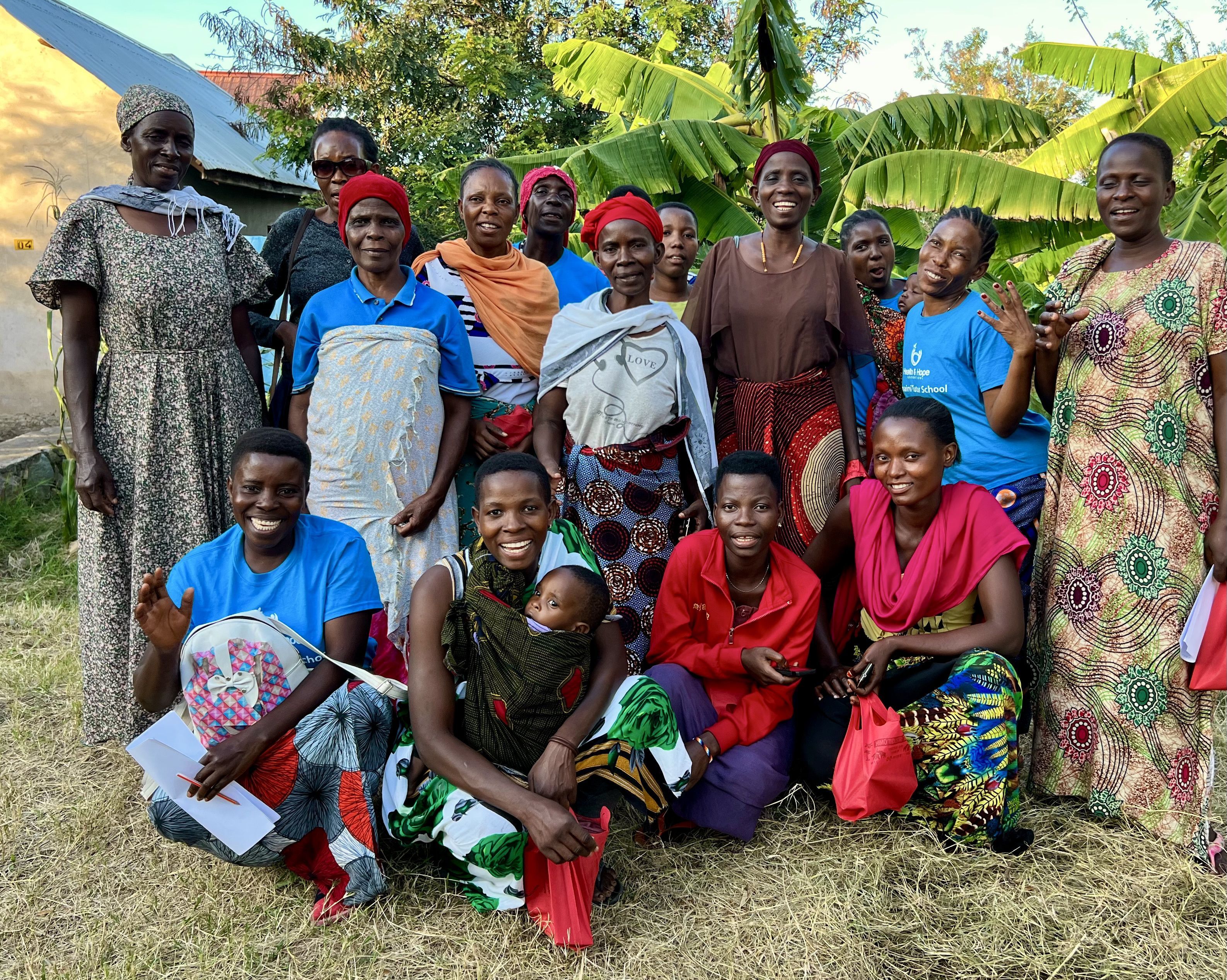 Women in Health & Hope Women's Business Program have embraced opportunity and education to protect incomes amid economic downturns. As a result, 30% of the 78 women in Mwanza diversified their businesses by adding supplementary ventures. 8 women initiated a first business. Enterprises were funded by donor support, Health & Hope Microloans, and women's business savings.
Anna Makuli, age 64 is widowed and cares for 6 orphans. She shares her story with us:
"I crashed rock to gravel for many years without much success. Thank you for your support to raise chicks and help in my other businesses.
Now I have expanded my businesses beyond poultry to help tackle my family's financial needs.
I raise chicks, sell grains, and goods from my stand, and now I hire others to make gravel."
Women entrepreneurs in developing countries face several challenges to their success. Access to financing, education and training, technology, and markets is often limited. They often face cultural and social barriers of gender bias and discrimination.
Despite these challenges, these women entrepreneurs have shown great resilience and determination, and are succeeding in building successful businesses that have made a significant impact on their community. They reinvest their profits back into their businesses and their families.
Women in Health & Hope are joining other success stories of women entrepreneurs in developing countries who have overcome significant obstacles to build thriving businesses. For example, in Uganda, the organization Kiva has provided loans to many women-owned businesses, such as a bakery and a tailoring shop, which have helped these businesses to grow and create jobs. In India, the organization SEWA has helped women entrepreneurs to build successful businesses, such as a pickle-making business and a sewing cooperative, which have provided income and employment opportunities for women in rural areas.