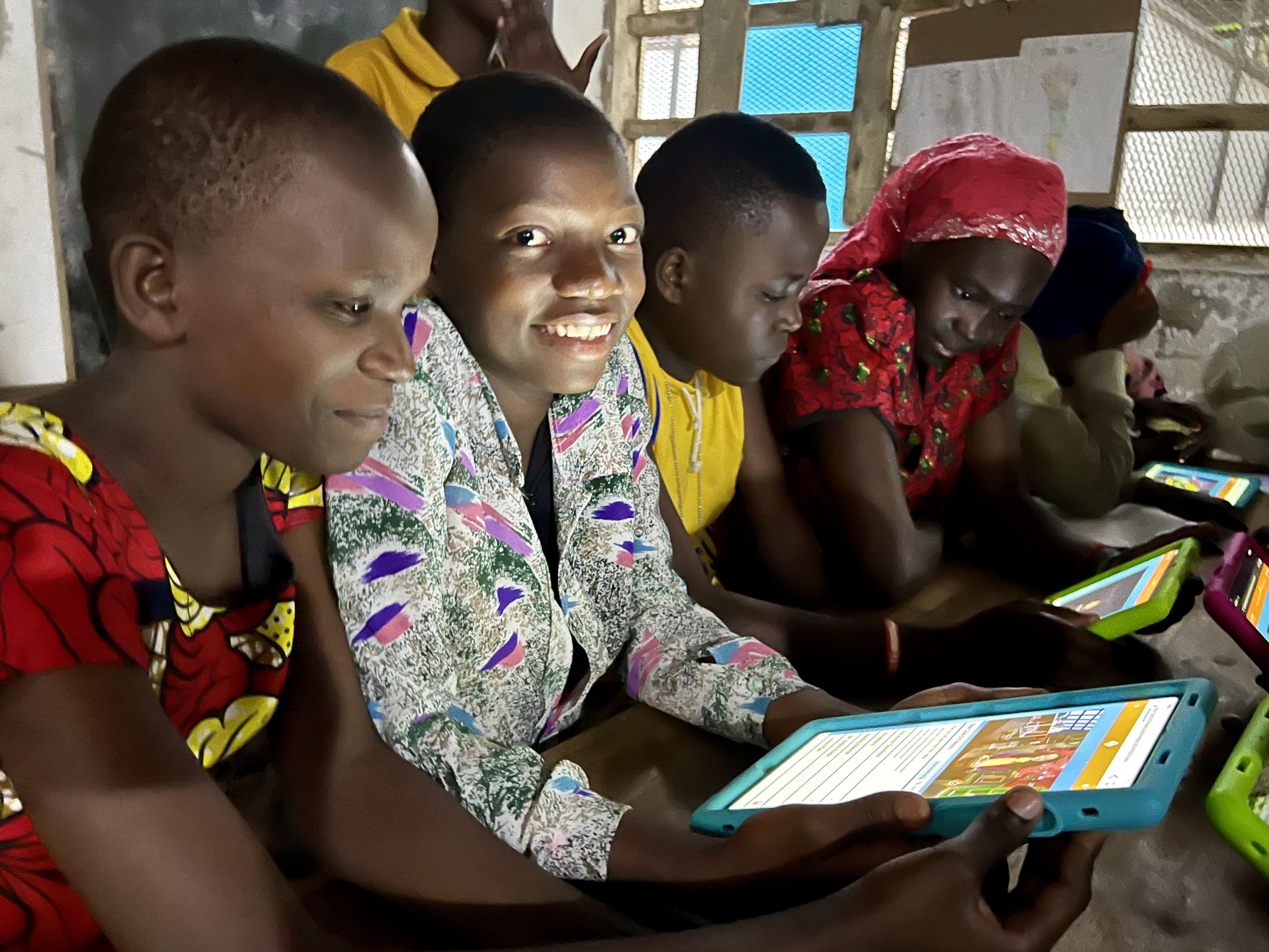 Tumaini Tutor added 15 Wi-Fi Tablets to our 10 laptops and expanded our internet access. Secondary students use Tablets for online courses and national exam practice. 50 students are enrolled in keyboarding classes. Students cherish this rare opportunity to learn computer skills, giving them a job market advantage as Tanzania develops.
"The tablet is like a teacher that can control! I can press return to master a topic and discuss my understanding with my Tumaini teachers. I enjoy the lessons and can access many subjects." Rhoda W., age 17.
The state of computer access for students in Tanzania varies depending on the region, school, and socioeconomic status. However, is access limited, particularly in rural areas, where most people live. According to the World Bank, only 6% of Tanzania's population had access to the Internet in 2018.
In schools, access to computers is also limited, with many lacking basic infrastructure and resources such as electricity, internet connectivity, and computer equipment. Some schools may have computer labs, but they are often underfunded and may not have enough computers to serve all students. Few teachers have the necessary skills to teach computer literacy effectively.
While computer access in Tanzania is still limited, there are ongoing efforts to improve it and increase digital literacy among students.Efforts are being made to improve computer access in Tanzania, through government initiatives, Non-profit organizations, and private companies are working to provide computer equipment, software, and training to schools and communities.