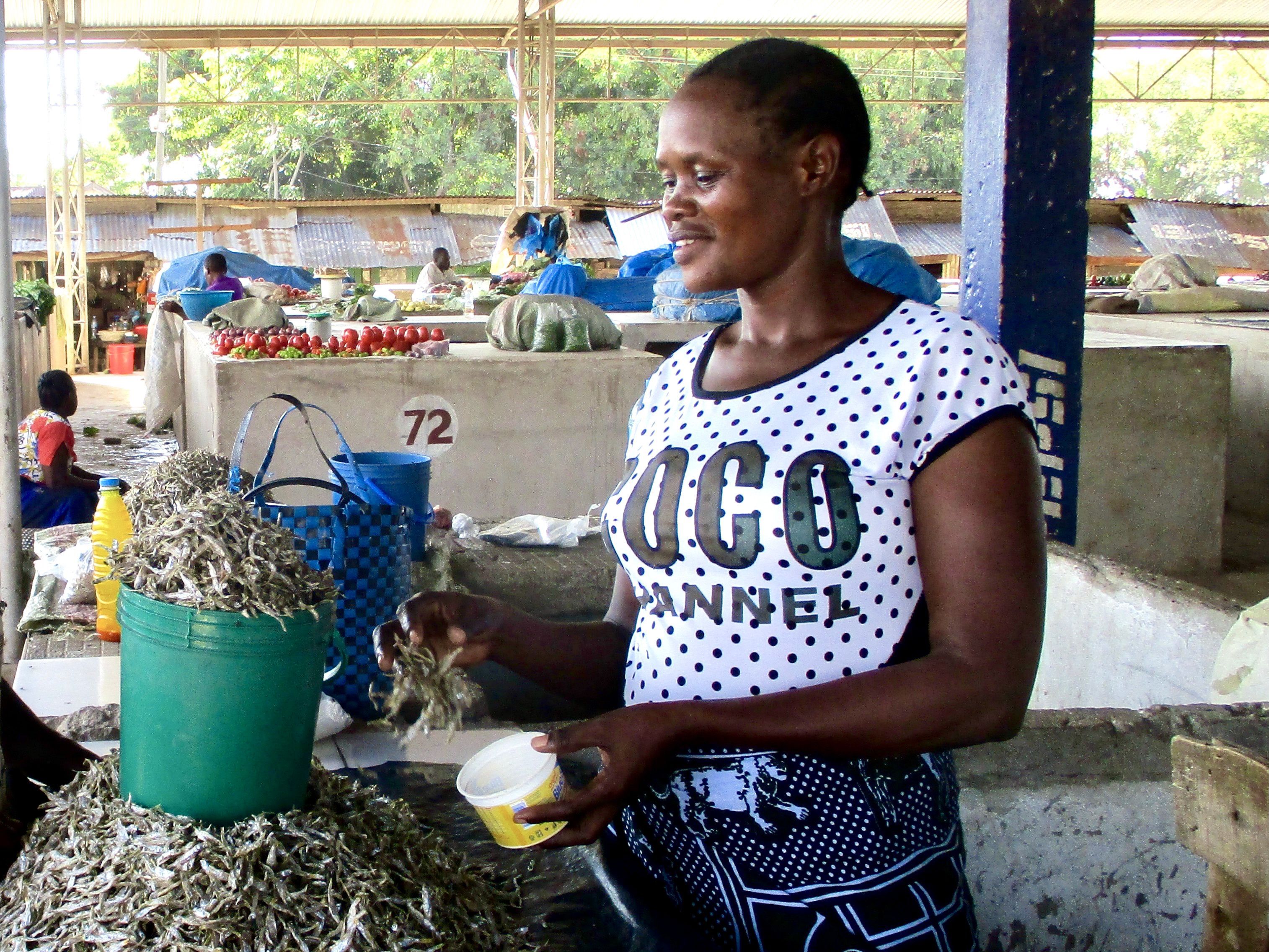 Widowed with 6 children, Ester celebrates her business success. 
"Life was not easy. I was in great need to support for my family.  Some days food was shared by friends but we starved a lot. We wore the same clothes for many days.
I struggled to put food on the table. I helped fishermen offload their fish from the boats and ladies sort and carry their fish to markets.  When there was no fish I searched for firewood to sell.
I am thankful for the opportunity that changed my life. One day I was lucky. I shared my story with one of the Health & Hope Women's Group leaders. She offered me a solution.
The leader introduced me to Health & Hope Women's Business Group.  They accepted me after accessing my life situation. I found ladies with as difficult a life as mine. They encouraged me to join their Fish Business. I am so happy and thankful. I got micro-loan funds from our Fish Group and started selling small fish, then I added bigger fish.
Life has changed a lot. Women's Business Group provides start-up capital and teaches about business. I am so lucky to be one of the beneficiaries. We work in groups to buy and sell good fish. We get lessons on profit and loss and how to attract customers.  We receive capital and many other materials to support our business like ice buckets, aprons and gloves, and more that help us shine in our business.
We have a collective government license to sell fish in markets and hotels. Our sales have grown 10% over last year. Challenges remain with seasonal fishing, regulations on fish size, and competition from the fillet factories. However, we are moving on.
Now I have a better life. I am a very happy mother. I  have life plans to fulfill. My children can live well and go to school. The capital is still low but we are in a better position.  This opportunity brought light and a very big change in my life".