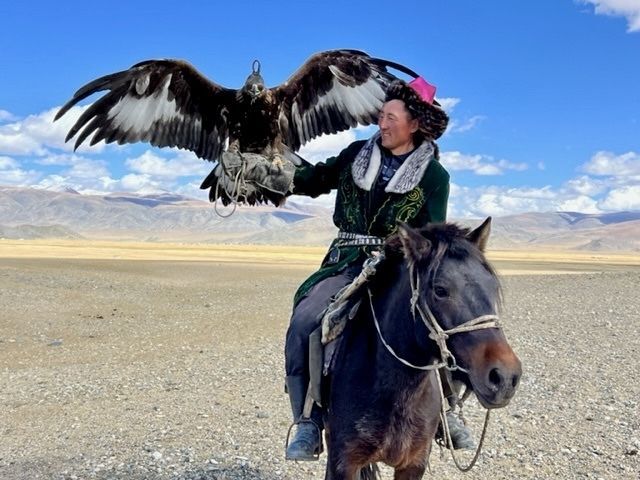 In September our International Team of volunteers provided healthcare to Tuvan and Kazakh ethnic nomads living near the Kazakstan border in the Altai Mountains of Western Mongolia. Here, a family's access to healthcare is extremely limited. 
Throughout former Soviet rule and in their landlocked position between Russia and China, the nomads' lifestyle hardships have remained relatively unchanged for the past 5 generations. 
These nomadic tribes live in frigid conditions as they have for generations, at 8200 feet in gers heated by yak dung fires, and without plumbing. Families move 2-3 times each year for fresh pastures to feed their goats, sheep, yaks, horses, and camels.
Our Healthcare Outreach Team was invited to provide the first healthcare delivery of its kind to families who, at best, can seek limited services in small, distant villages. 
Embedded with Host Nomadic Families
We lived in our hosts' gers or our tents and traveled by horse, camel, or van. 
Every day was a surprise - like waking up to snow and being nose-to-nose with a camel!
The heartwarming response of these nomadic people to our presence was overwhelming. Living with and becoming part of this community created friendships and a rich cultural experience.
Our hosts shared with us their homes, meals, and the warmth of their fires.
As a thank-you gift for healthcare delivery, we were treated to amazing demonstrations of their trained Golden Eagles' skills, traditional music, throat singing, and dancing, as well as horse racing, archery, and wrestling competitions.  
We went to give our talent and time.  In return we were gifted with unique experiences we will treasure for our lifetimes!