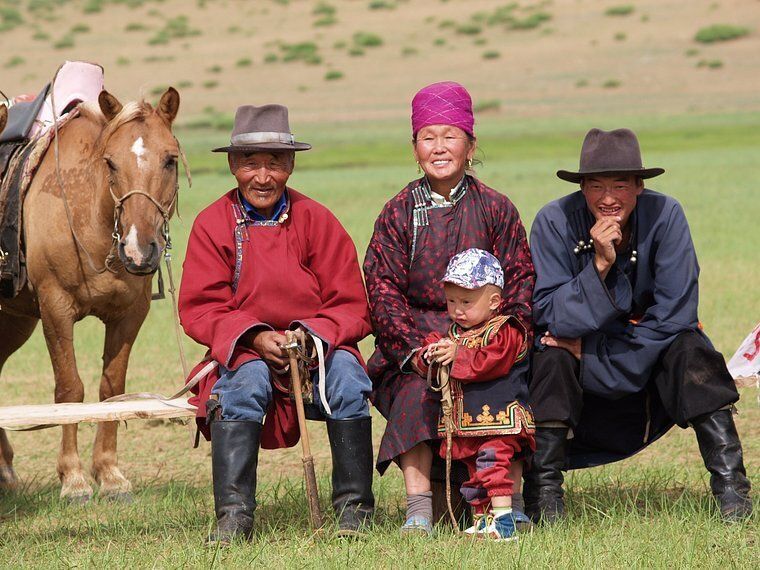 Delivering healthcare to nomadic tribes in Mongolia.
In September our International Team will travel on horseback to deliver healthcare to the Tuvan and Kazakh ethnic nomads in the Altai Mountains of Western Mongolia. Access to healthcare is extremely limited for these remote tribes of 150-200 people.
Their difficult lifestyle is one that's gone unchanged for centuries. They live in tented yurts and move 2-3 times annually along with the family's livestock, which usually includes goats, yaks, horses, and sheep.
The Kazakhs of the Altai mountain range in western Mongolia are the only people who hunt with golden eagles. Their unique ancient tradition of hunting with golden eagles is said to have been started by the nomadic Khitans from Manchuria in northern China around 940AD.
Racing through the mountain range on horseback, the Kazakh people practice their ancient tradition of hunting foxes and marmots with golden eagles. Although the benefits of eagle hunting have decreased in the ever-modernizing world, the Kazakhs living in Western Mongolia have preserved the tradition, due to their physical isolation. The hunters could hunt with rifles – but they opt to use eagles instead, as it is seen as the highest form of art and dedication.
Surviving the harsh winter is challenging, with freezing conditions up to -40 C. To the outside world, their lifestyle may seem to be a very hard way of living. However, over the centuries they have developed qualities as strength and resilience that are essential for living in this harsh environment.
Camels partner in  Nomadic Healthcare Delivery
Our clinic supplies will travel by camel as the team travels on horseback.  
The delivery of care we will provide include basic dental, vision, and medical care, first aid training, water safety testing, treatment, and education, as well as delivery of washable menstrual kits for girls and women. 
This portable delivery of healthcare is the first of its kind for these tribes.  We hope to contribute useful information regarding current tribal and family healthcare needs. For this Outreach, we will be living locally and sleeping in family yurts.
Following our healthcare clinics we will celebrate with our local  hosts as we attend their Golden Eagle Festival. This traditional Kazakh festival includes eagle hunting,  horse racing, archery, and Bushkashi – a tug of war using your teeth as you tug over a goatskin with a another person while you both race  on horseback!