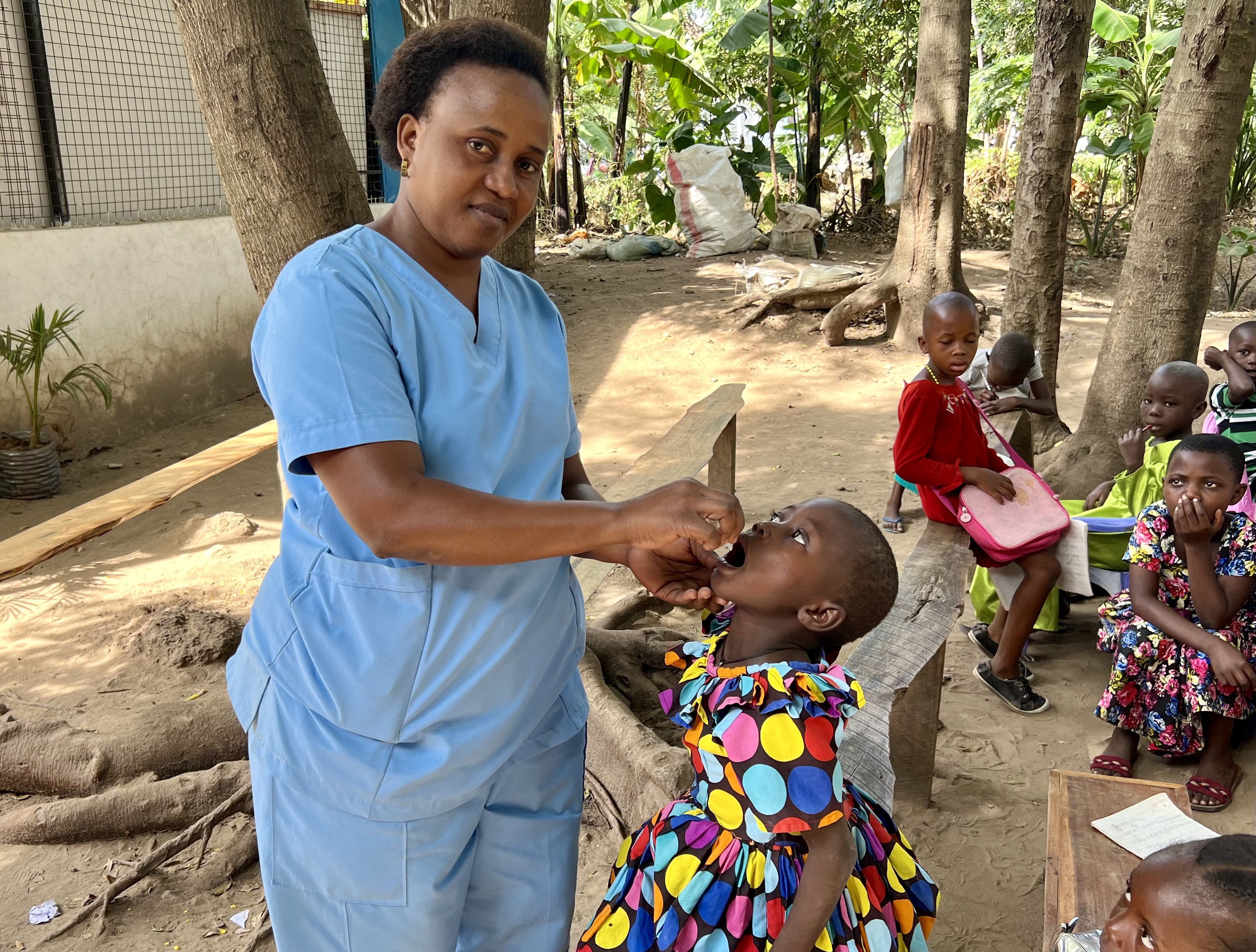 This vaccination drive against polio was launched to protect millions of children from the virus following a 2022 outbreak in neighboring Malawi. Tumaini Tutor School served as a gathering point for our students as well as community children. 
Vaccinations were done by government health workers walking door-to-door, the nurse carrying a cold box with vaccines. Each team was assigned an area and number of children to vaccinate. After receiving their dose, each child's pinkie finger was painted by the vaccination team to prevent a repeat dose or missed child. Gathering many children on the Tumaini Tutor School campus both aided program efficiency and supported the Tanzanian health care team. The compulsory vaccine is expected to be administered to an estimated 10.3 million under-five children across all regions of Tanzania.  The last known case of polio was diagnosed in 2015. 
When an outbreak of polio is reported, World Health Organization (WHO) guidelines recommend supplemental vaccination of children under 5 in the affected and neighboring countries. The program is in collaboration with UNICEF and Global Polio Eradication Initiative. A 3-year-old girl in Malawi was diagnosed in February 2022.  This is the first time since 2020 the disease was reported in Africa.