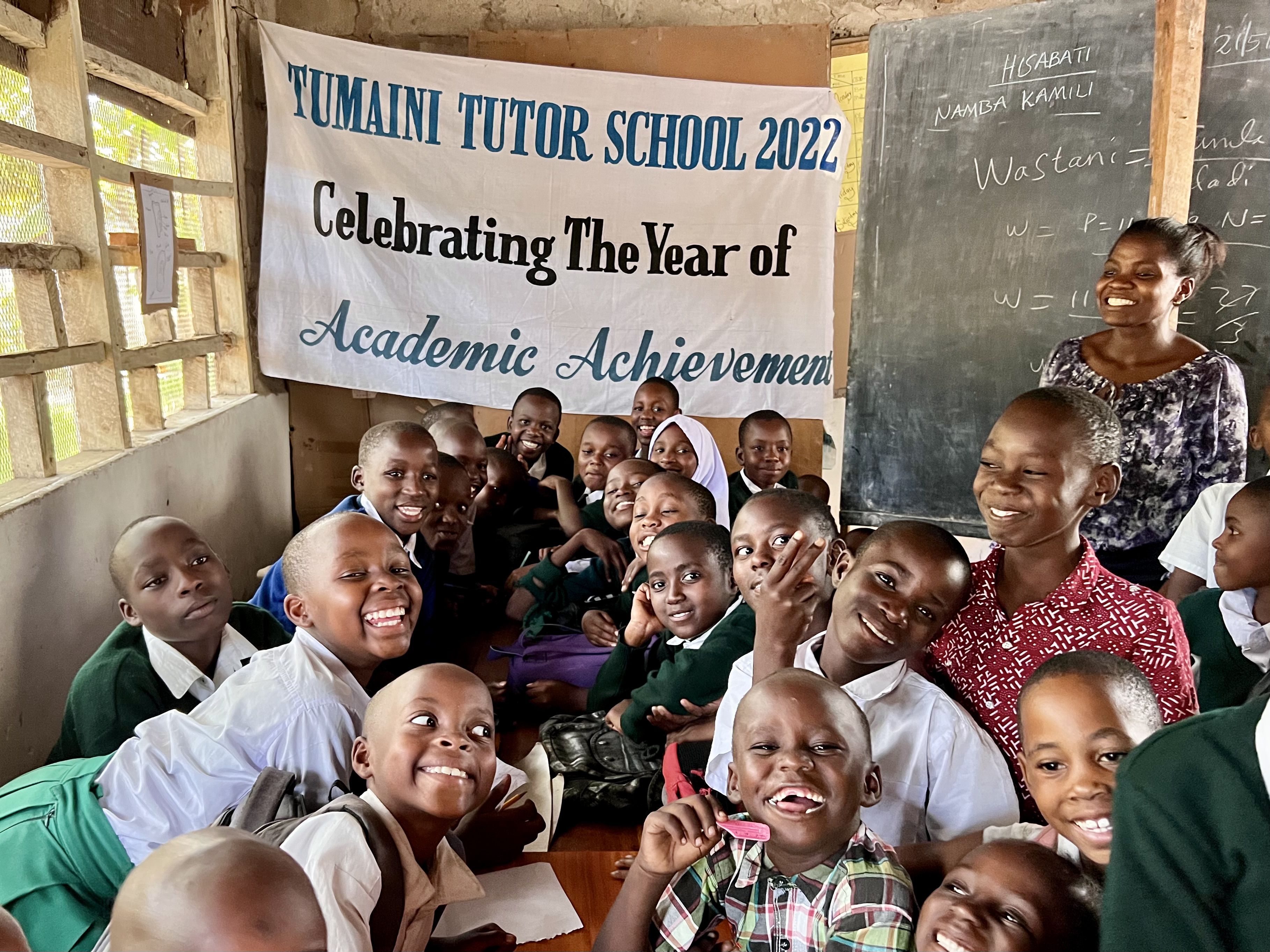 Tumaini Tutor students are receiving opportunities to continue their education beyond Lower Secondary School (Grade 11).  
Completion of Grade 11 is an accomplishment reached by only 32% of Tanzanian students. 100% of Tumaini 11th grade students have completed and passed this National Exam. 
Community awareness of our Education Program for orphaned children continues to grow. Confidence is building within the children's extended families. Families are seeing the long-term benefit of pooling financial support to invest in their student's education. 
Tumaini Grade 11 Class of 2022 included 24 students.
50% are continuing their education with family, friends, or donor support. 
34% have been accepted to programs but have no funding to attend. 
16% have returned to villages or are working for the family.                                         
When we began, 80% of Tumaini graduates returned to villages or worked in family shops. 
What are Tumaini graduates doing now?
Osbon, age 20, Class 2020,
Mechanic School Year 2. 
Specialization study in diesel and gasoline engine repair and an excellent dental and vision assistant in our clinic. 
Osbon joined Tumaini at age 11. His childhood path was to become a fisherman to help support his mother and siblings. Rather than join the work force, a donor provided a Heath & Hope Scholarship for him to attended public secondary school. 
Modesto, age 17, Class 2022, will attend Kibondo Girls Secondary Boarding School to become a teacher. 
Modesto joined Tumaini at age 10. An orphan raised by her elderly aunt, a Women's Business Group member, Modesto was able to attend public school through her Health & Hope Student Sponsor support.
"For my family college is a miracle and new light and beginning in life. I break our cycle for less  education. I am so grateful." Modesto B.
Dida, age 22, Class 2022, is beginning his college program in Accounting. 
Dida, an orphan raised by his grandmother,  had inconsistent education as a child. When he arrived at Tumaini he had failed the National 7th Grade Exam to enter Secondary School. Access to tutoring and determination allowed him to catch up and exceed peers. Dida just completed the Secondary School National Exams with a Division I score - the highest level possible!