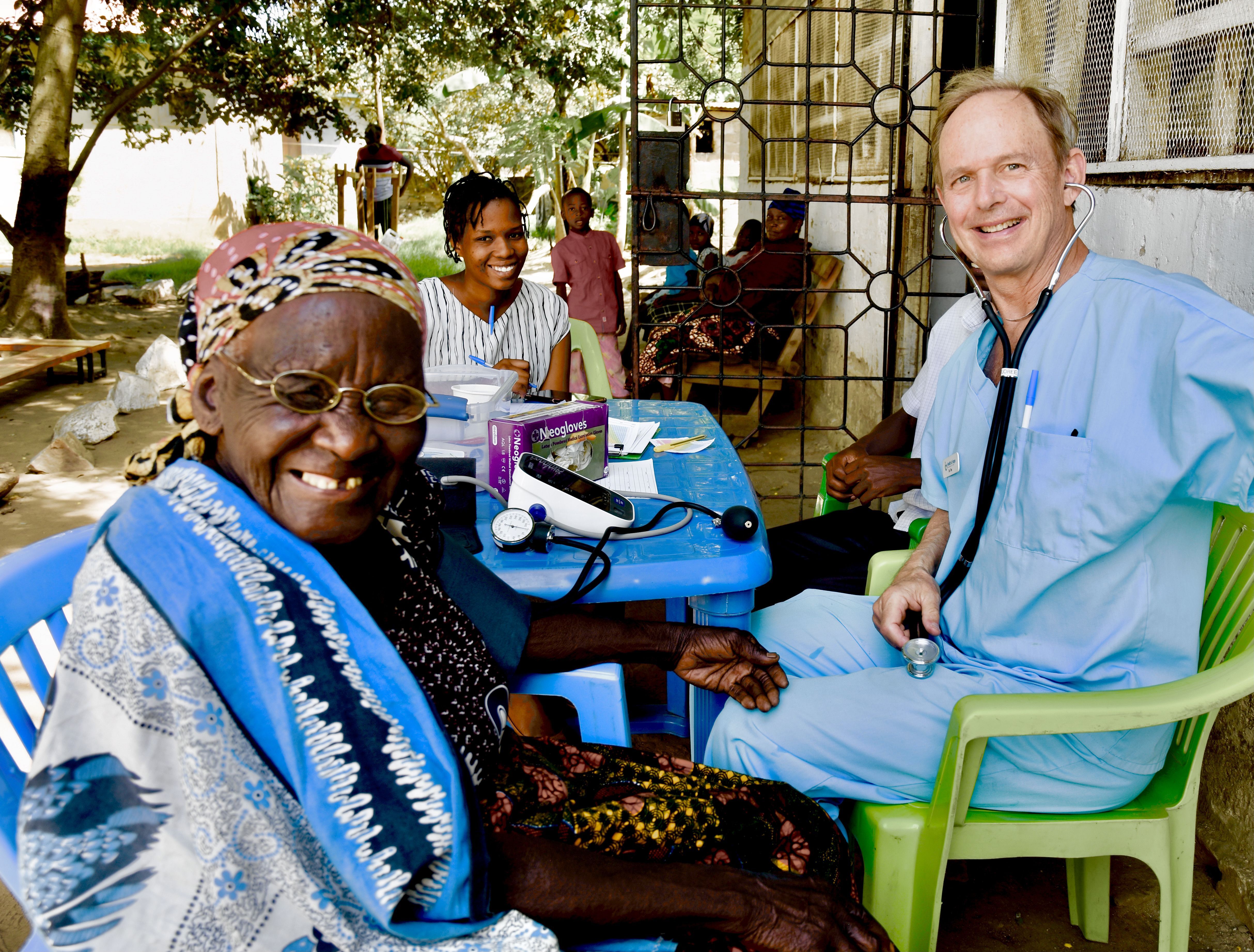 Healthcare Outreach in Tanzania 
"We are not the same people that left the USA.  We have grown and expanded our world views.  Our lives changed forever in many different ways. I have a new, broader perspective on my life and individuals in other parts of the world. I am truly grateful for the opportunity to join this valuable outreach to bring basic necessities to those in need."  Linda H.              
Our team of 15 volunteers returned to Tanzania in May. From our portable clinic, we provided dental, vision, and medical care, health assessments, and preventative education to impoverished families in need of basic services. 
Each person's chief concerns were addressed in over 1300 doctor visits with treatments delivered.  To increase health education in the community, patients were provided health assessments for body mass index, blood pressure, blood glucose, and nutritional education. 
Following our church-based community outreach, we relocated our clinic to Tumaini Tutor School to care for 240 Tumaini Tutor students and neighborhood children, along with women of Health & Hope Women's Business Groups. All the children received medical, vision, and dental exams and care including dental cleaning, fluoride treatments, and general health assessments. 
Vision Care for 700 people included glasses to correct of near-sighted(13.4%), far-sighted (4.2%), and aged-eye/readers(30.4%) individuals, treatment for bacterial conjunctivitis (13.8%) and allergies (32.3%), with referrals for cataract correction (5.9%).
Dental Care was provided for 430 children and adults. Within our community church-based clinic 90% of the dental care provided was extractions to address adult pain and swelling caused by non-restorable teeth.  Preventative dental care including cleanings and fillings to save teeth is uncommon here. Dental cleaning and fluoride treatments were provided for 240 Tumaini Tutor students and other children. 
Medical Care for 370 people included a wide variety of needs.  Chief concerns addressed in our medical department included gastrointestinal (15.6%),respiratory infections (7.8%), skin infections (9.7%), joint pain (9.7%), urinary tract (7.8%), cardiovascular (3.9%), vaginitis (14%) with women coming for pre-natal exams (11.7%)  and cervical cancer screening (16%).
The opportunity for a general health assessment was greeted with many smiles. Patients were offered ideas to enhance affordable family nutrition.  Happily, only 6% of our adult patients in this community demonstrated hypertension or high blood glucose levels. Referrals were made to a local hospital when levels were determined to be excessive.
Learn More:  Healthcare Outreach Tanzania 2022