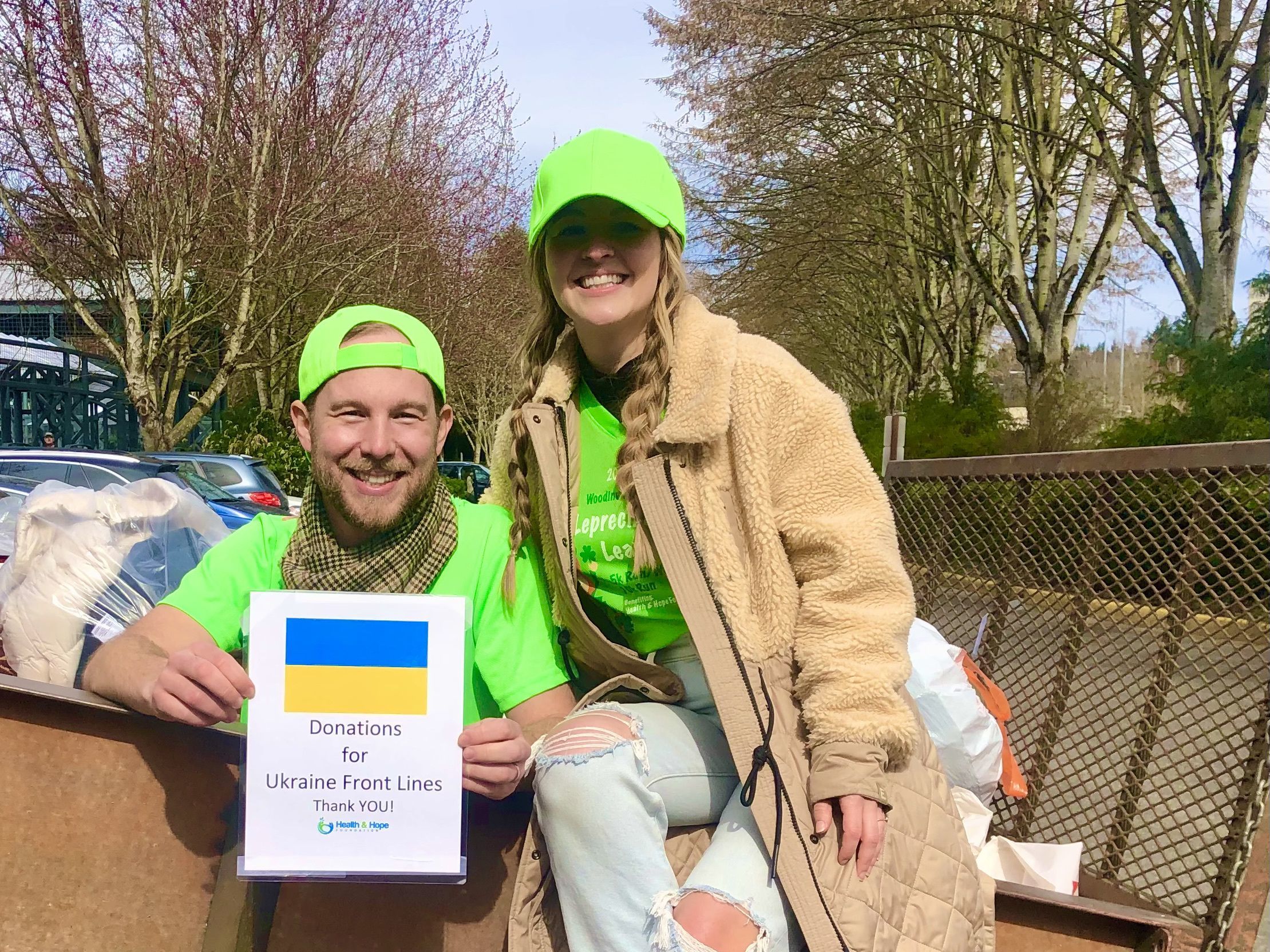 Health & Hope Foundation is partnering with our local Ukraine community to send donations requested by those fighting on the Ukraine front lines. By the end of March, over 9944 pounds of supplies had been delivered to Ukraine's "hot spots".  Household goods and housing are needed by refugee families currently arriving in Washington.
Needed Front Line donations: foam camping pads, binoculars, first aid kits, thermal underwear, flashlights/batteries, warm blankets, men's shoes (10+ size), large warm socks, warm clothes in large sizes, fleeces, knee pads, tactical trousers, and mittens, blood pressure monitors, knee pads, walkie-talkies, non-perishable food( canned meat, stew, fish, and pasta, protein bars, meal replacement drinks, pudding, dried fruit, nuts, cookies, baby formula, large shipping boxes. 
How it works: Donations are prioritized, staged, packed, and depart from Paine Field to Poland. In Poland, supplies are delivered by vehicle to the "hot spots" as requested by Ukraine's frontline defense teams.
Needed Refugee Household donations: bedding, kitchen utensils, pots, pans, shampoo, laundry soap, anything to equip a home.
Donation Drop-off: Donations can be delivered to the residence porch/garage at 2404 137th PL SE Mill Creek, WA 98012.
Recommendation for Refugee Cash Donation:  https://www.wwlp.com/news/americares-helping-to-provide-relief-to-ukrainian-refugees/
If you have questions, please contact us at: info@healthandhopefoundation.org