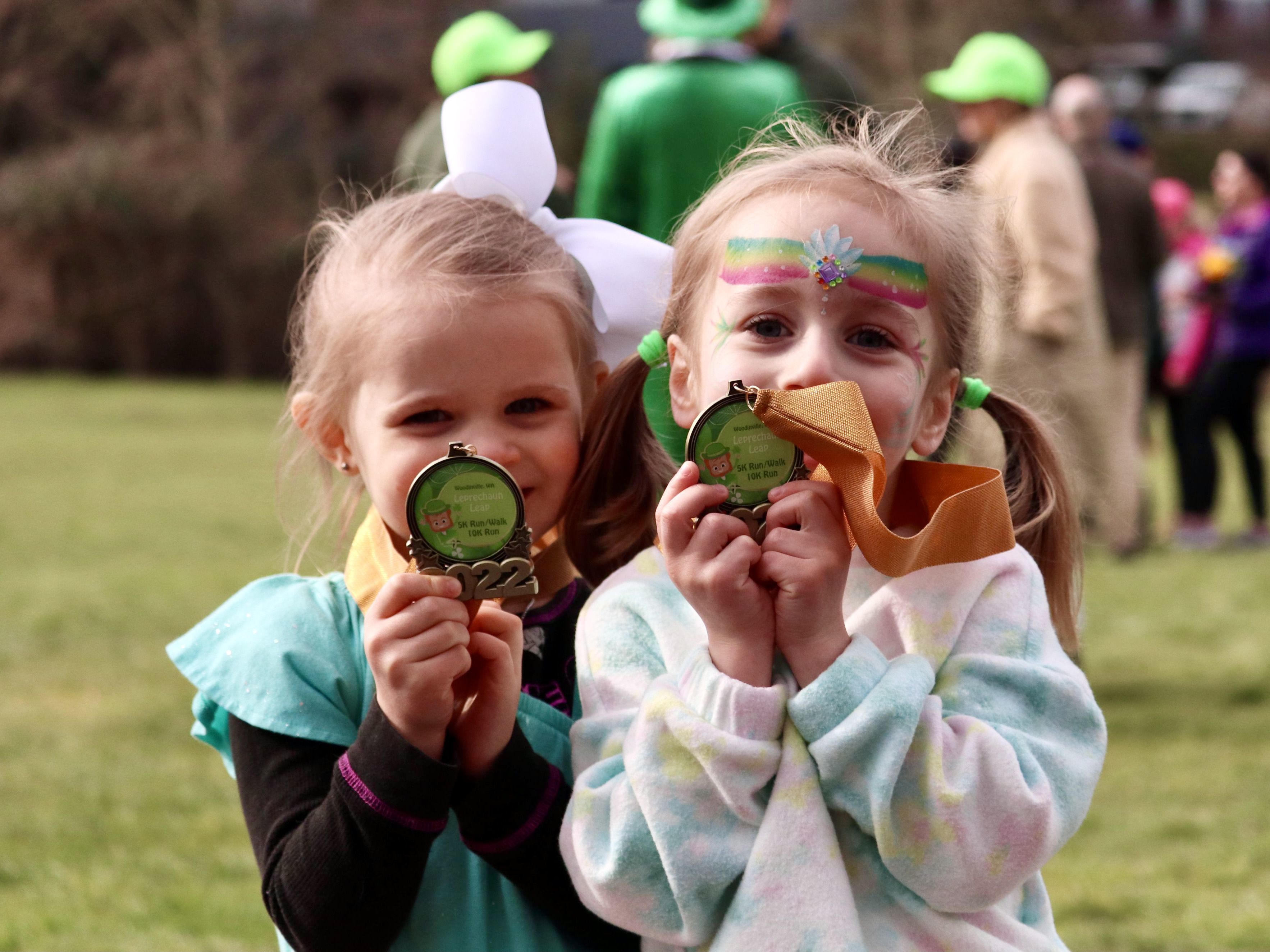 Leapin' Leprechauns!
The 4th annual Woodinville Leprechaun Leap 5K/10K and Sprint Sprint delivered smiles and support to deliver sustainable change and disrupt cycles of poverty. 
Race proceeds will fund the Health & Hope Healthcare Outreach Tanzania 2022  as well as help fund education for orphans attending  Health & Hope Tumaini Tutor School
Family, fun, and focused athletes joined to support Health & Hope programs benefiting vulnerable women and children. On a day blessed with sunshine, this annual event hosted over 570 leprechauns who ran or walked with a mission!   With an age range from 18 months to 73 years, athletes ran 5-minute miles leading kids of all ages, moms, dads, strollers, and dogs. It was a day in celebration and sharing of fitness, personal achievements, and global wellness. See more of the fun at Woodinville Leprechaun Leap 2022
The Leprechaun Leap was made possible by our local sponsors:  Bothell Oral Surgery, Fey and Grey Orthodontics, Bothell Pediatric Dentistry, Dill Allstate Insurance, Retina Consultants, Hearing Advancement Center, Thai Woodinville, BuDu Racing, Giggles Entertainment, StretchLab, and Haggen Food and Drug. Thank YOU!!
A special thank you to our 70 At-Home Volunteers who supported walkers and runners to "Move with a Mission!"
Doing Good. Family, fitness, fun!