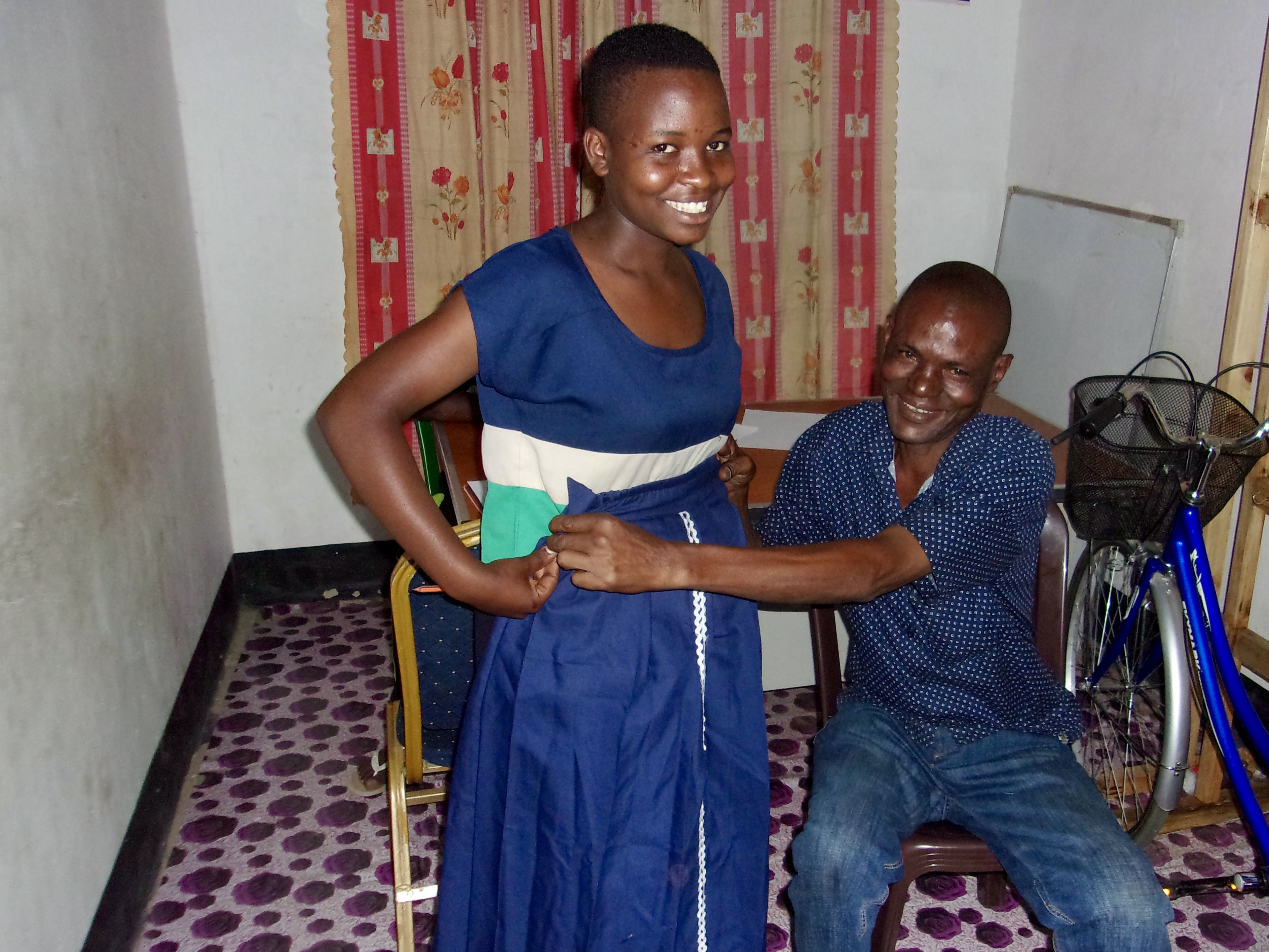 "I feel proud. I am like a royal now!  Before my skirt was not right and I was sent home."  Mariam, age 17, Grade 11 Tumaini Tutor School
Tumaini Tutor School provides orphaned and impoverished children the opportunity to learn and grow.  The generosity of our donors funded a Tumaini Tutor Uniform Lending Library lifting a barrier to education by providing students uniforms and shoes required to attend public school. The Uniform Lending Library is opening doors to education for 200 children who attend Tumaini Tutor and providing economic opportunity for 12 families as well as vendors of fabric and uniform sweaters. 
Thoughtful donations create, sustain, and assure Tumaini students continued access to education by borrowing as they grow. 
"We are building a strong and exemplary Uniform Library. Not even one of our students will be sent back home because of lack of school uniform. You build confidence within them. They are proud and not ashamed anymore for lack of proper clothing."  Jonathan Okoth, Tumaini Tutor Headmaster
Fabrics and sweaters for school uniforms are purchased from local vendors. Clothing and shoes are made by local tradespeople. As a result, the Uniform Lending Library program spreads income to several families, strengthening the local economy. Lacking electricity, our school uniforms and shoes are handcrafted. Sewing is with foot-powered treadle sewing machines
"I appreciate this important job. I am proud to be a part of the team that helps the poorest. I have never seen anything like this". Seamstress Angeline, mother of two.  
"I am thankful for helping the children here. I am proud to continue this opportunity to sew for students". Tailor Kathariro, father of three.
"I am humbled and amazed to see the support given to these students.  I make sure the students will have the best soles." Jovin, shoe artisan and local leader.  Locally, Jovin is widely known for his skill in making strong custom shoes and safari boots from local leather. His shop teaches and employs 9 young apprentices. They learn the use of treadle sewing machines, leatherwork, creating soles, heels, tops, eyelets, custom fitting, and polish. 
Excitement is in the air as holidays approach and eyes are focused on opportunith with school uniforms being prepared for the start of the 2022 school year in just a few weeks!