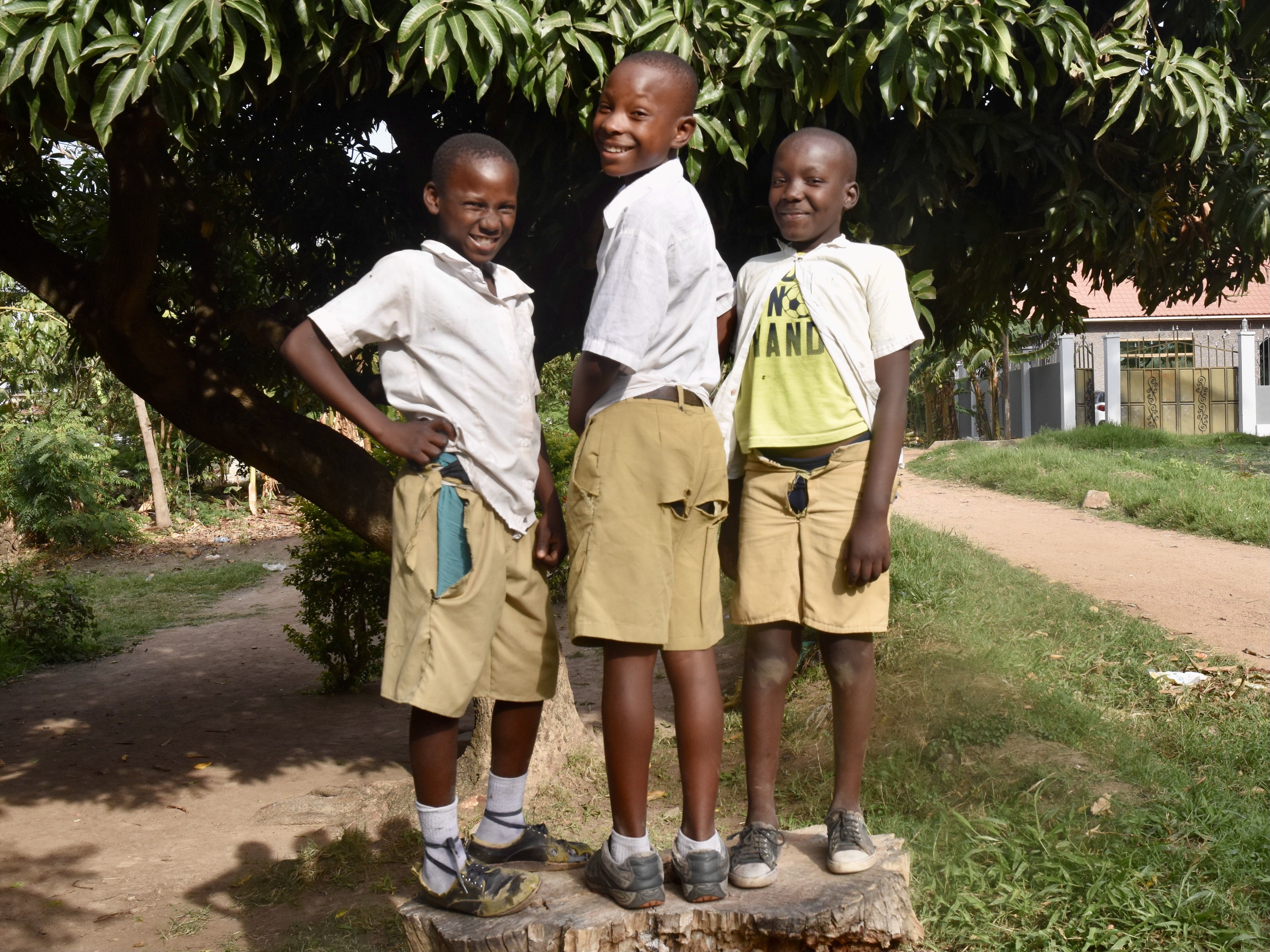 Tumaini Tutor does not require a student uniform but public schools do.
These 3 handsome young men represent the majority of children attending Tumaini Tutor. Most families can afford no or only 1 uniform per child.  Without the uniform, children are sent home from public school. A uniform worn daily allows little time to wash or mend. Familes are forced to choose between buying food or a school uniform. 
This is a barrier to education we can solve. The Tumaini Tutor Uniform Library will allow children to "borrow as they grow". Stay tuned for our 2021 Year-End Matched Funder.   Children will gain access to public school and the local economy will be lifted by providing jobs to local tailors, seamstress, and cobblers.  
"I like school so much.  For school, a student needs the school uniform and shoes, without her or she is sent home. Me, I am send home".
Jolin, age 12