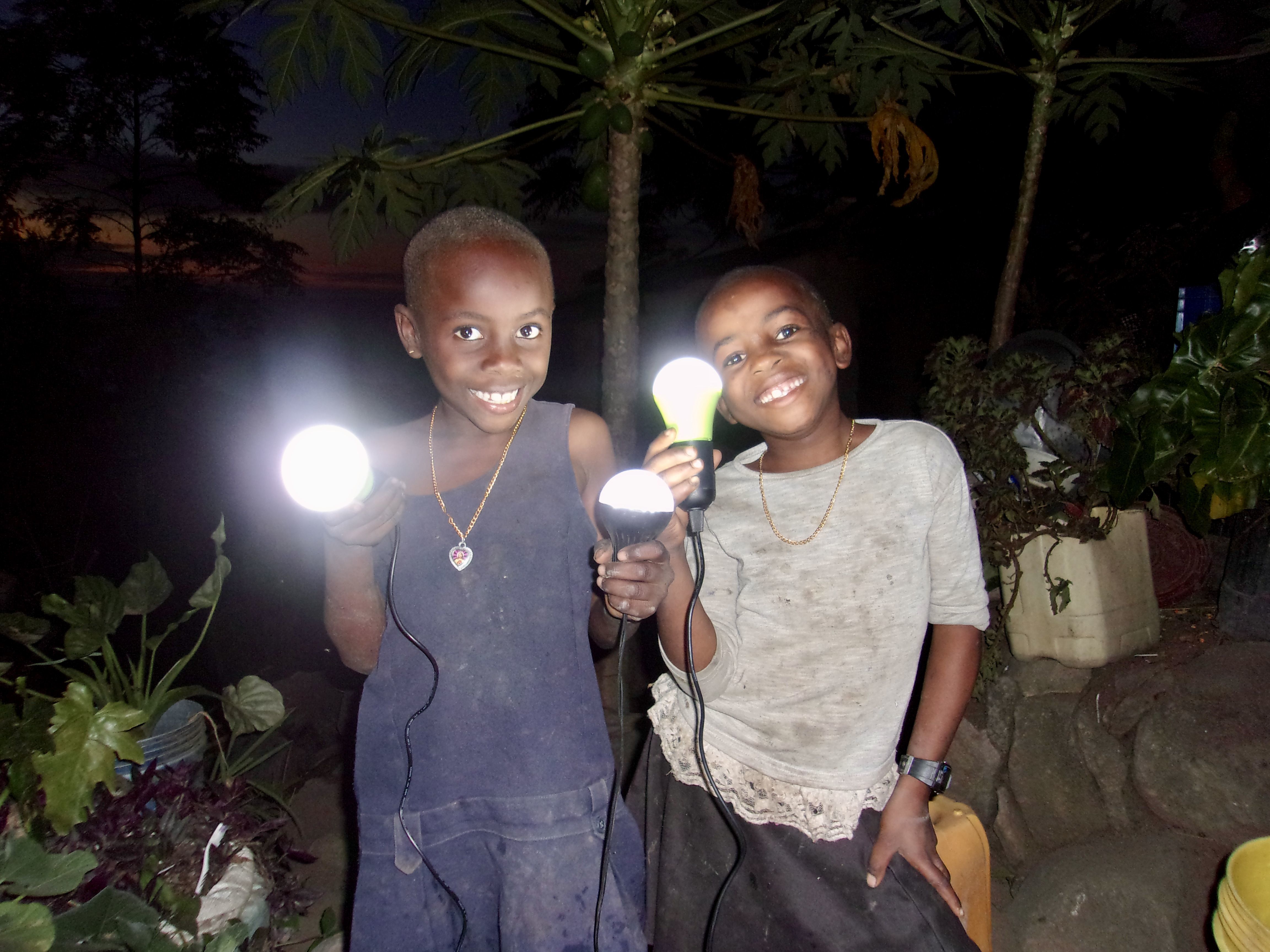 Impacts of change glow for 100 families with solar light in their homes.  It's the simple things that catch your breath since the delivery of lights in January. 
Students can see to do homework and study.
Women see what they are cooking. Families are not eating in the dark.
Family incomes for women selling at evening markets have increased.
Problems of red, sore eyes, and soot are gone.
"This solar light brings honor and joy to me and my family. My children can study well. We no longer cook and eat in darkness. Now we see each other at night in full light.  I can see my work and arrange my pottery properly so no piece is broken. We have confidence at night and can do our work happily. I can see inside and outside the house, and no more soot.  I charge my solar free in the sun as I continue with my duties.
I don't want to fail to have the lamp in the future. I save every day to replace my lamp. I say thank you so much for this solar lamp".                                                  Lucia Doto. Widow, grandmother, and guardian of 4 Tumani students.
Families are saving to keep solar light in their futures.   This gift of light is precious. No one wants to return to living in the dark.
For a village family, saving is a new idea and skill. The Gift of Light gave families a start-up opportunity to save on kerosene and candle costs. Their savings goal is lamp replacement or even addition.  To promote saving success, families meet monthly with a "Solar Group" leader for mentored encouragement.
Currently, 70% of our families are saving well.
Children can see to complete assignments and study.   
"When I opened my box, we welcomed the light into our home. I knew it would help my life shine much better.  With light, now I can study for a long time, finish homework, clean my uniform and arrange things at night.  I have improved in school because of my solar lamp".  Ashura A., age 13, Tumaini Tutor School
"Having solar light at our home has brought hope. A reliable source of light is very helpful to me and to our family. Sometimes I just kept silent when our home was dark.  We are now free to study well and complete our work.  I am in Form 3 with more notes and homework to be done. Thank you my solar helps me a lot.    Zacharia S., age 17, Tumaini Tutor School
Solar light brings access to home safety, education, and economic opportunity.
Elizabeth Gabriele, age 67, widow, grandmother,  guardian of 6 Tumaini students, and In-Country Board Member shares:
"It has been my dream to see my home full of light. I couldn't imagine seeing this happen before I die.  I grew up in a remote village. We fought hyenas in the dark from stealing our sheep and goats.  We grew up afraid of darkness. It is best to see well at night. 
My grandchildren now study in the evenings and finish homework. I do not worry about them starting a kerosene fire if they fall asleep reading.  For our business ladies putting away kerosene to use solar is a miracle. Night market customers now see us, and we sell more."
Thank you and Bless you for sharing this gift of light."