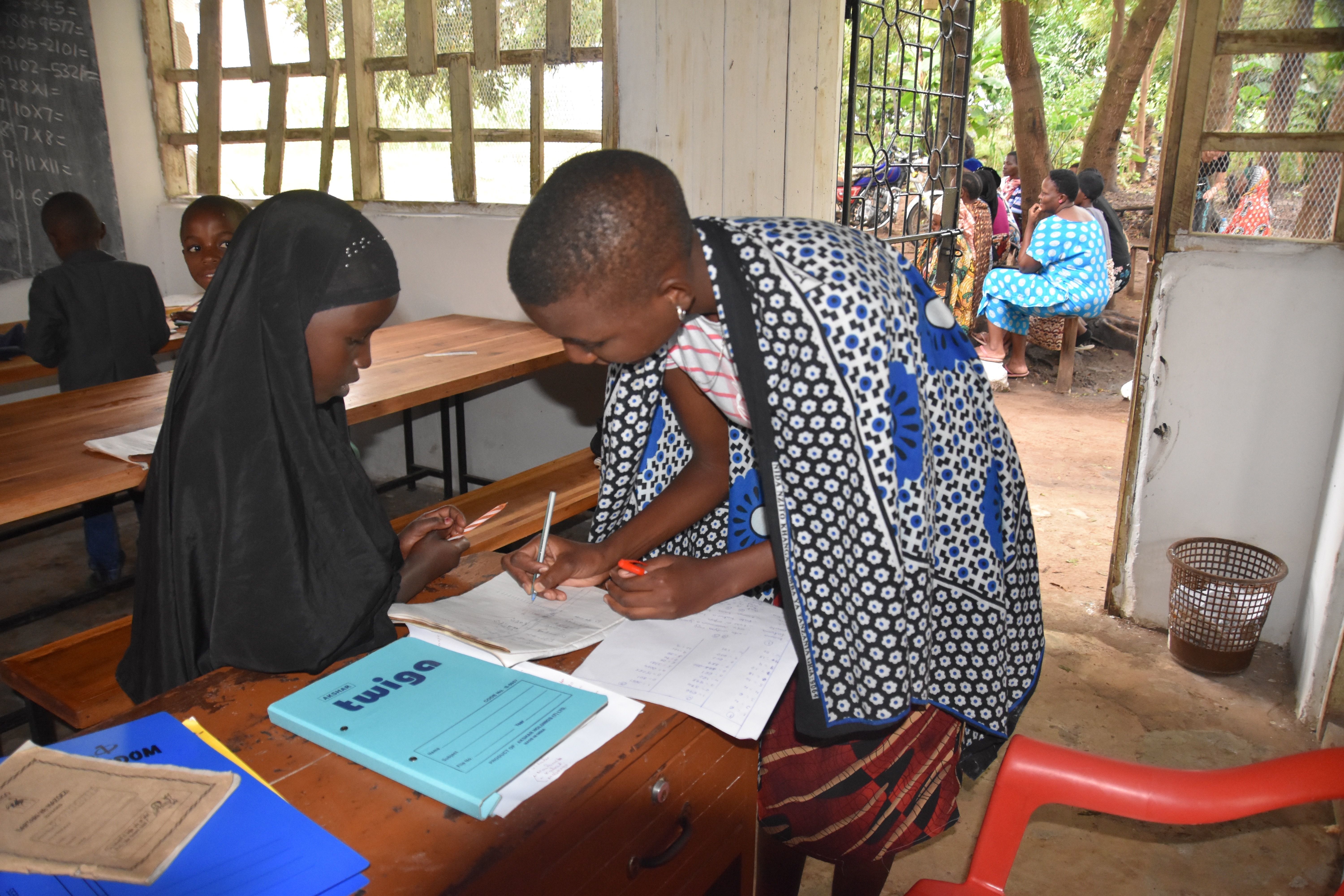 Meet Madam Zaid, Tumaini Tutor Primary School teacher. Students love her gentle way of teaching and helping. As an orphan herself, she understands deeply. 
Tumaini Tutor School never closes. Our teaches are available 6 days a week providing education and guidance to orphaned children.  Our 7 teachers, 4 women, and 3 men teach, mentor, and serve as important life role models for students.  
Tumaini School is a second home for children who have lost a father and most a mother as well. Our students and teachers return annually. We become a family where teachers often fill the roles of missing parents. Students live with their mother, a grandmother, relative, or family friend.  The generation raising them has had little opportunity for formal education or the ability to help them with homework or career planning. This becomes the special role of a teacher as a life mentor. 
In a patriarchal society like Tanzania, a girl, especially an orphaned girl, is less likely to attend school than a boy.  Tumaini has equal numbers of female and male students. Teachers provide guidance, ethics, social and learning skills, as well as curriculum.  Male teachers have become important father figures for boys and girls who have no father at home.  Our female teachers are showing both boys and girls the value of completing their education and being open to considering a variety of career opportunities.