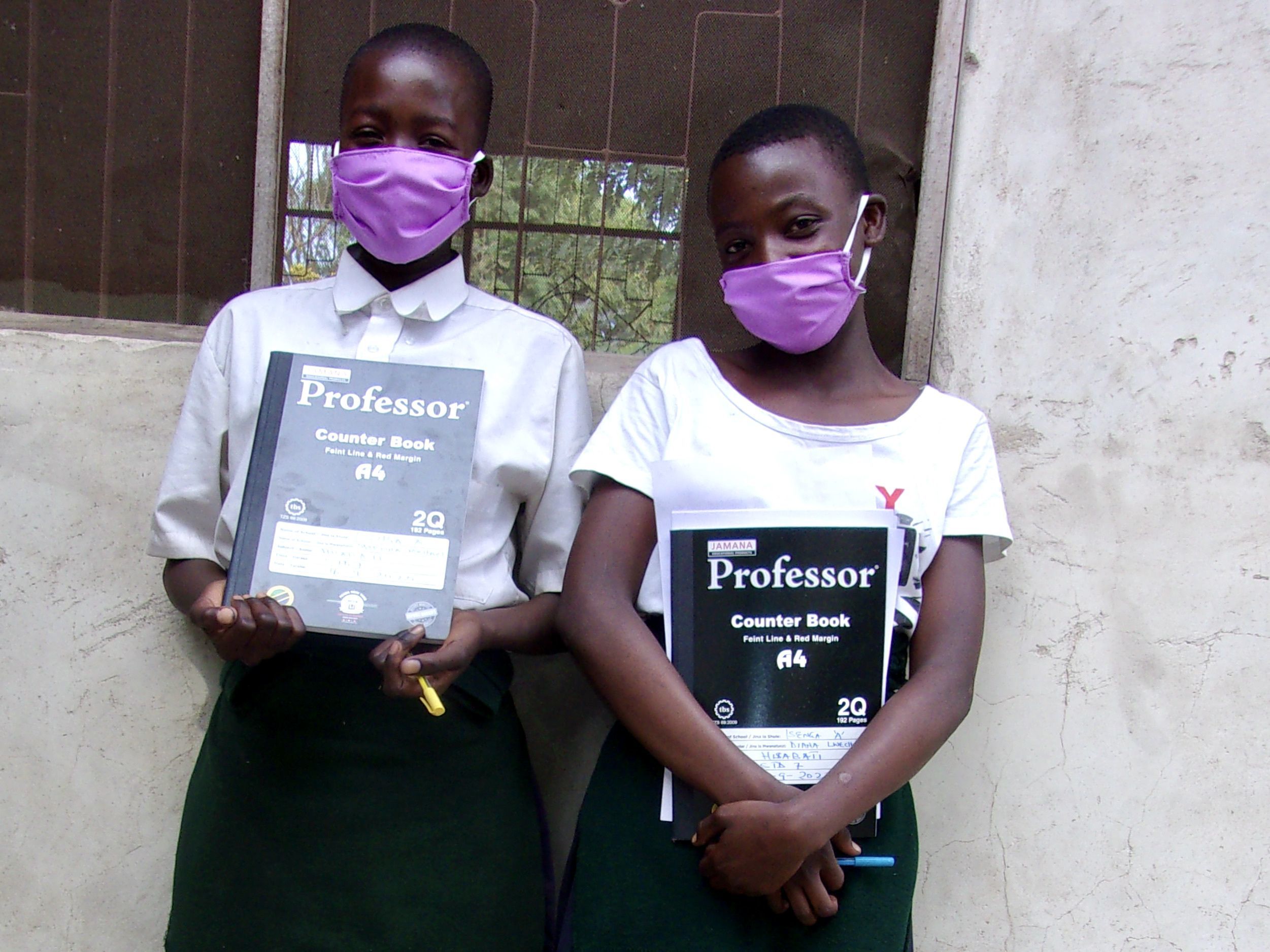 Tanzanian public schools totally closed for 4 months in Spring 2020 but have otherwise maintained a regular schedule. Schools opened in early July for the 2nd semester of 2021. Students are required to wear masks. Tumaini Tutor School never closes, but now we are buzzing as 200 orphaned and vulnerable children receive free tutoring and access to school supplies. A  small number of Tanzanian vaccinations began in August 2021. Teachers and families are not yet vaccinated.
As 78% of all Tanzanians and 100% of the children attending Tumaini Tutor School lack home electricity, so distance learning is not possible. Tumaini students were doing their homework by candlelight and kerosene last year.  They are now enjoying their wonderful gifts of solar lamps to help them. 
The attention of 4th, 7th, 9th, and 11th graders' is already focused on prep for their National Exams this fall.  Pre-primary students learn Swahili and English vocabulary, counting, and writing. Primary students add basic science, geography, and math. Secondary students include history, physics, literature, and chemistry in their studies. 
Public schools remain extremely overcrowded. A typical public school classroom has 200 primary or 70 secondary students. Primary school children often sit together sharing a chair. Secondary students share the same room in shifts. Public classroom disinfection is rarely possible.
At Tumaini Tutor School student attendance is balanced to avoid crowding. The addition of our covered and uncovered open-air classrooms to our teaching spaces is a wonderful help to provide students social distance and lots of room to stretch and learn.