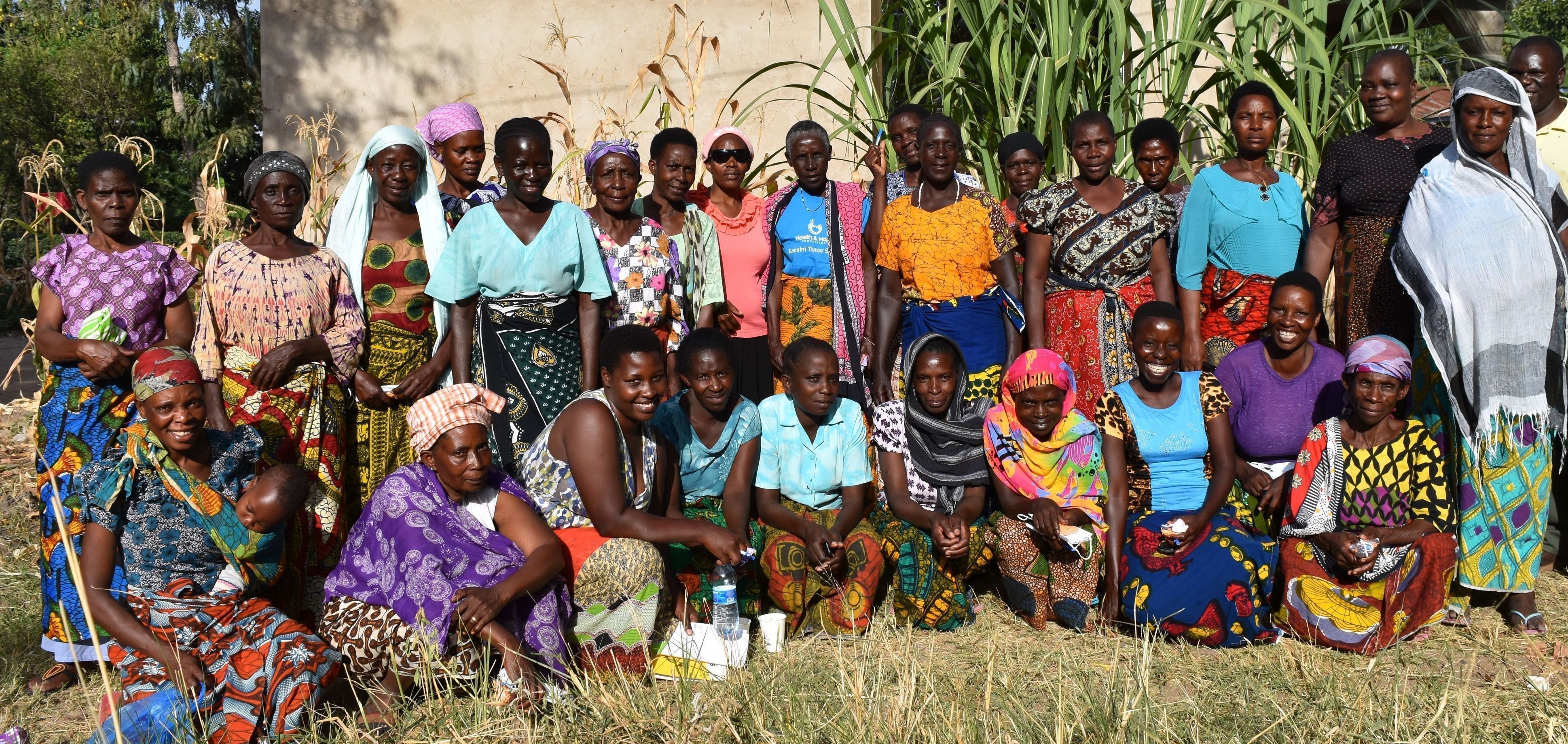 Let's Empower Women to Support Themselves and Their Families.
Impoverished Tanzanian women, many widowed or elderly, raise multiple orphaned children. This program provides education, continued guidance, and start-up funds to create a sustained successful livelihood and hope for a better future. Added opportunity is available through the Health  Hope Foundation Microloan and Community Bank Programs. 
Offer a hand up to a woman to achieve a better life and sustainable support for her family. Mentored business groups nurture proud self-sufficient women.  She can provide more food, safer shelter, and greater security for her family.
Women's Business Program includes women who are all heads of household and sole providers for multiple children.  The status of a widow is achieved through HIV/AIDS, malaria, trauma, or desertion. With no effective livelihood, families struggle to survive. Women raise multiple grandchildren, extended families, and other orphans who need a home.
Originally most of the women were "Rock crashers", making small bits of construction gravel by hitting rocks together by hand earning at most $1.50/day.  Through support and mentorship, women are gaining ownership in a variety of sustainable businesses.  
Diversified Portfolios
Each woman is involved in multiple businesses to develop a  "diversified portfolio" for consistent income.  Current businesses include vegetable and pig farming, eggs and poultry, sales of grains, fruits, vegetables, fish, baked goods, and traditional arts. Each endeavor is built around cooperatives providing support, advice, re-investment of microloan interest, and a means to a better life.

HHF Microloans, Community Bank and Wellness

Group commitments are made with "hands in" and a signature or thumbprint. The women's microloan program belongs to them with the 5% interest returning to the group's community bank.  With savings and subsidies to build business carts, hen houses, buy better feed and seed, share supply costs, purchase and trade within the group, the women are building strong businesses. HHF purchases, eggs, fruit, porridge, and baked goods from the groups which provide a nutritious daily meal for the underfed children attending Tumaini Tutor School.